Cabinets
Flexible installation of our H3 5000 is critical for your customer satisfaction.
Our fuel cell cabinets combine the H3 5000 with fuel tank, power distribution and wireless communication for remote monitoring, making it a complete, independent power solution.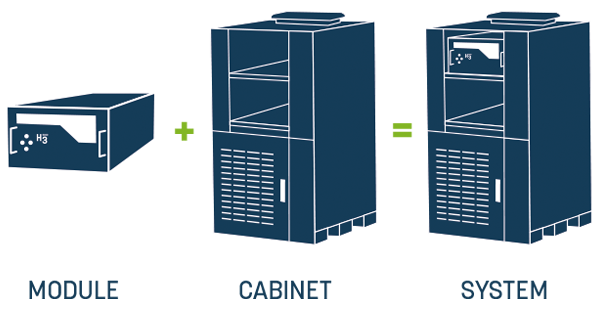 Deployable, Indoor or Outdoor
We offer several outdoor, indoor and deployable solutions which can cover any installation needs.