Passion, Pride and Push
… for clean power
SerEnergy is a world-leading supplier of methanol-based fuel cell solutions. Throughout our history we have shipped and deployed hundreds of  units globally, making Serenergy a leading player within methanol fuel cell technology. With a strong solution portfolio we are proud to serve our customers' within telecom, utilities and other industry segments. Besides a strong solution portfolio, we have build up essential competences within all key elements of methanol fuel cell technology, development and production.
We are headquartered in Aalborg, Denmark and have an international customer base and offices in India and the Philippines. SerEnergy is part of the fischer group, with sites in 8 countries and 20 international subsidiaries counting 2,800 employees worldwide.
Together, we strive to make a difference in and for the world by offering our commercial customers sustainable, reliable and cost-effective solutions.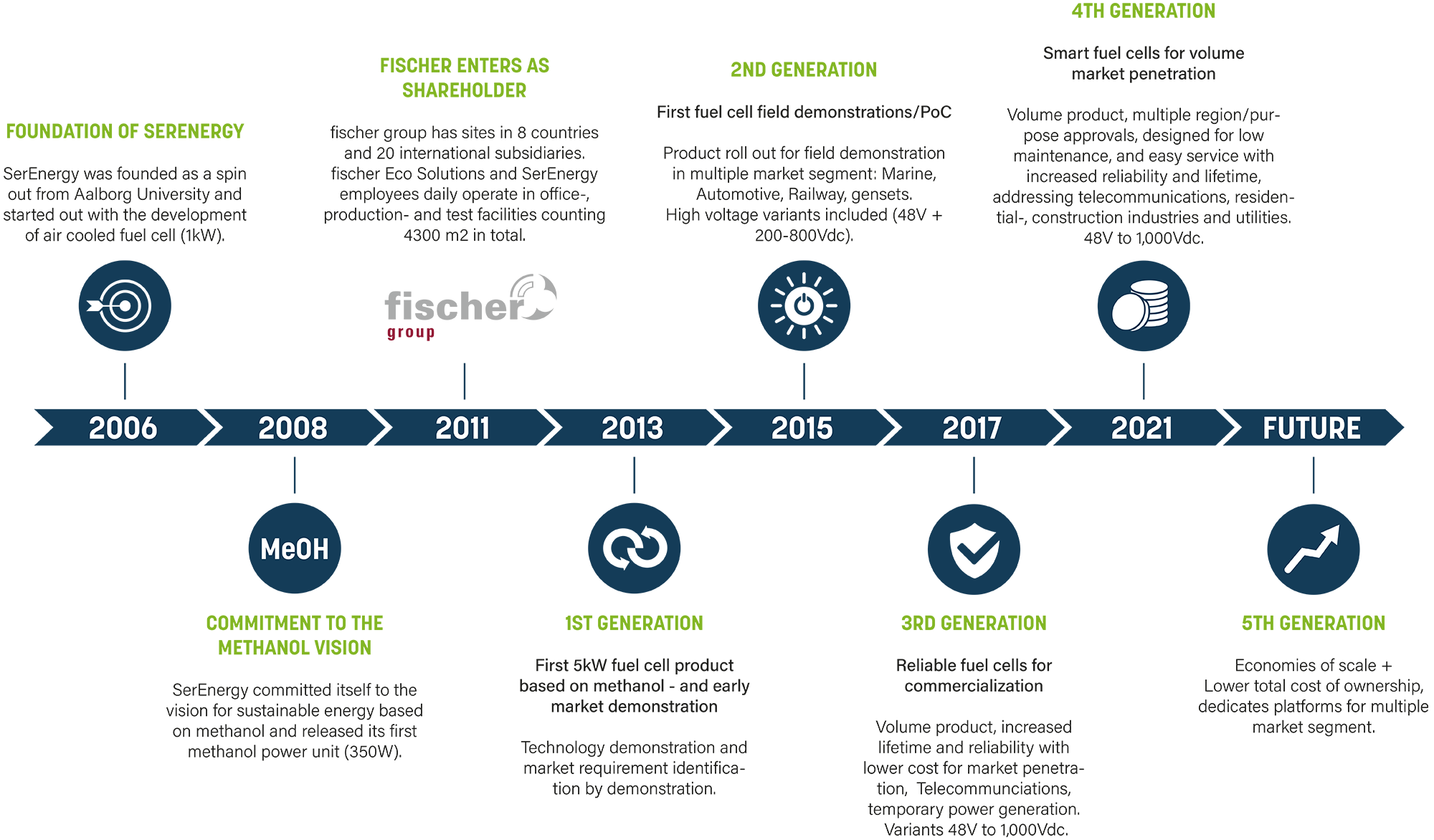 SerEnergy & fischer group Facilities
The capacity of SerEnergy and fischer group put together is significant. We are proud to serve our customers world-wide bringing our synergies into play and in doing so, our competencies are of course key but also our facilities play a major role.
fischer Eco Solutions and SerEnergy employees daily operate in office-, production- and test facilties counting 4300 m2 in total.
Take a look behind our scenes by clicking on the pictures below.
Mission
Be the leading supplier of methanol fuel cells in telecom, utilities and industry
Vision
Provide the next generation of clean, efficient and cost-effective methanol fuel cells systems
Core Strategy
Horizontal supplier of technology, systems and solutions for commercial service providers and operators within the telecom business, utility and industrial segments
SerEnergy & fischer group family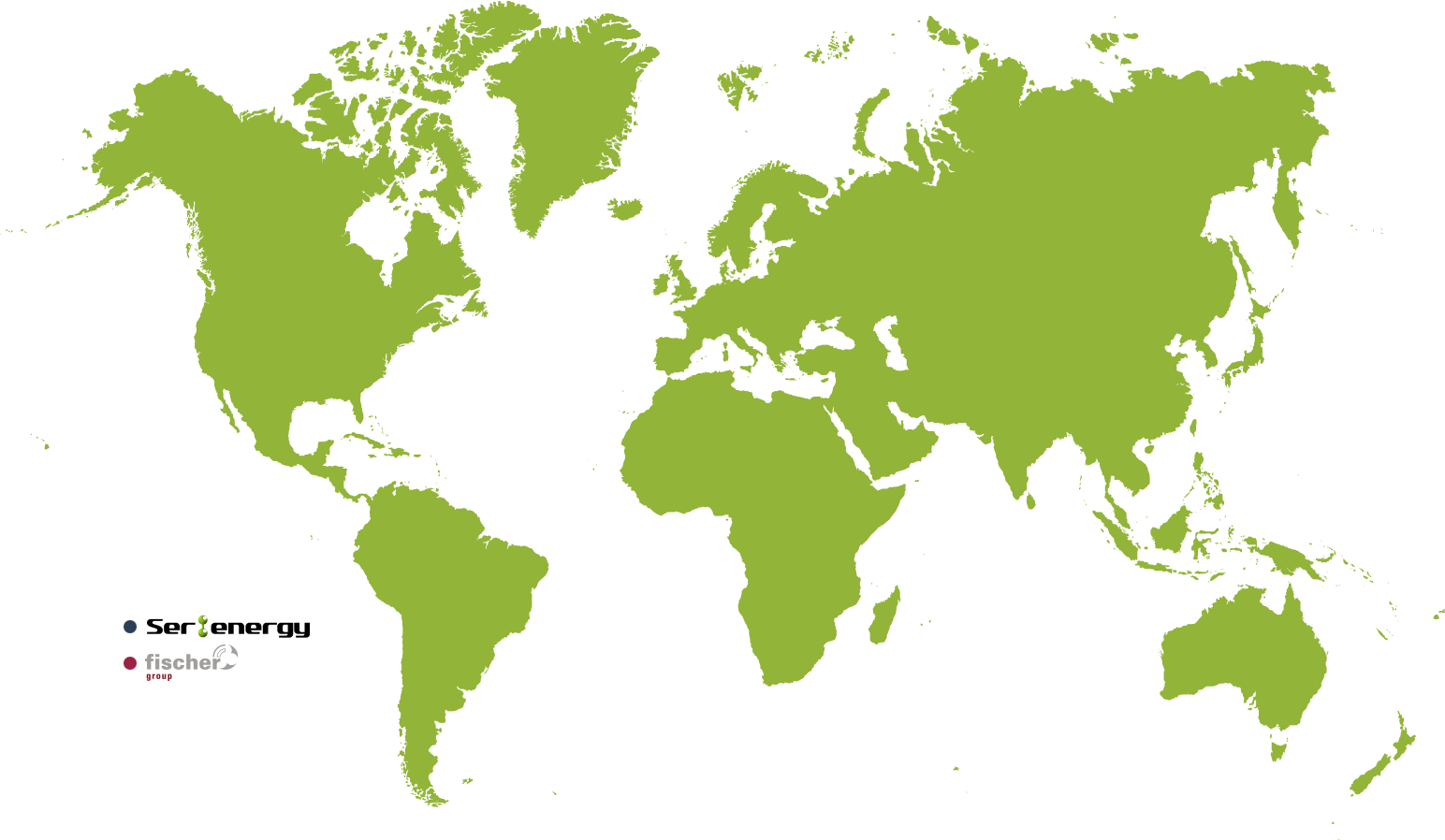 ISO 9001:2015 CERTIFIED
SerEnergy has been certified by ISO 9001:2015 since 2017.
Click here to see our certficate.
SerEnergy's Association Memberships
We are proud to partake in a number of local and international networks and associations. The associations to which we connect have either the purpose of bringing together business and/or promoting fuel cells as a green alternative.